Hi! My name is Kim Greulich and I am so glad that you have stopped by my site. My husband, Von, and I are a small kennel that is located in Greenville, Ohio.
Just to give you a little more information about us, we have 3 children(Andria,James & Macy), 3 granddaughters ( Bailey,Madison and Lydia )and 1 grandson ( Parker ). We enjoy attending dog shows as time permits. We got our first boxer in 1993 after seeing one being trained for the blind. We were at my oldest daughters softball game and started asking the owners some questions. Our youngest daughter at the time was afraid of dogs but seemed to warm up to this dog. It was especially nice that they had short hair because our youngest was also allergic to long haired breeds and cats. I, too, suffered from the same allergies. After speaking with the owner about their boxer, I knew it was the breed for me. Shortly after I told my husband that was the breed I wanted.
We brought our first pet boxer home shortly after and we named her Sadie. My youngest fell in love with Sadie and they were the best of friends. Sadie was so laid back. Macy, being just a toddler, would poke and prod and yet Sadie was as calm as could be. We have since owned 5 pet boxers. As our children have grown we have been involved in 4-H, Obedience, Agility and Drill teams with our boxers. As Macy got older she was showing interest in showing AKC and showing in Jr Handling, so we started with her dog (Cinnamon) that she raised and trained all on her own. She did very well in the show ring. It was then that we decided that we wanted to get a show quality boxer. The search was on......
We went to one of our local kennel clubs shows and watched the boxers show. We ended up sitting next to a lady that was watching her own dog in the ring. She introduced herself as Deb Frangis and we quickly struck up conversation with her. We ended up seeing her several more times at various dog shows and she introduced us to her handler, Genine DeMaso. Fortunately for us, Genine had a litter of puppies on the ground and we ended up purchasing our first show bitch named MATTIE and the rest is history...
We have met some wonderful people over the years: Deb Frangis,Ginger Johnson- Cameliard Boxers, Jennifer Walker- Newcastle Boxers, and many more that have become wonderful friends.
Finally and most importantly, we believe a boxer should be a friend and companion first, and a show dog second. All of our Boxers are members of the family. Our litters are whelped and raised in our home. Our goal is to breed for sound temperaments, good health and we strive to better the breed.
Powered by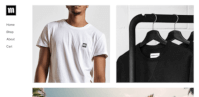 Create your own unique website with customizable templates.

tko boxers, greenville ohio, boxers of ohio, kim greulich